Learn how to use the Activa Oleatonics during a consultation to assess accurately the vitality state of the different centre points in the body, demonstrate the efficiency of a sequence and measure its impact.
Course Curriculum
Available in days

days after you enroll

Nutripuncture mini series - Using the Human Structure Oleatonics during a consultation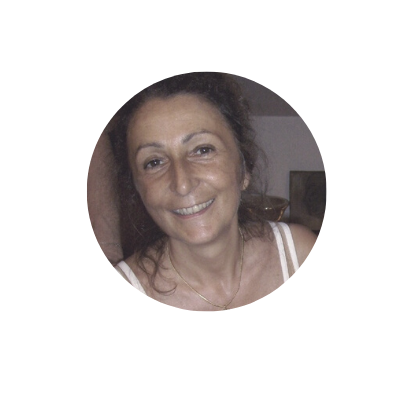 Closely collaborating with Dr Patrick Veret, founder of Nutripuncture®, Ms Cristina Cuomo is in charge of Nutripuncture® education programs in France.
For about 20 years, Cristina has conducted some research on the benefits of Nutripuncture® on the voice, posture and movement. She is vice-president of the Human-Voice association, whose honorary president is Edgar Morin. She conducts numerous conferences and trainings on walking, voice and Nutripuncture® in Europe and Canada. Cristina is also the author of La marche un Mouvement Vital [The walk, a vital movement] (Éditons Dauphin, Paris)
Non disclosure and privacy agreement:
By registering to our webinars you agree to the following terms and Conditions:
1- By observing consultations with patients, you agree to respect the privacy of the patient by not disclosing any information that could identify the patient to external parties and create a prejudice to them.
2- You agree to keep all information disclosed during and after the sessions private and confidential, and not share them with any party other than those present, without prior consent.
3- You agree not to record the consultation and publish them online or share them with external parties.
4- You agree not to share or publish the material provided during webinars without any prior consent.
5- Unauthorised use, publishing and dissemination of information may give rise to a claim for damages and/or be a criminal offence.
6- The webinars are organised for educational purpose only and do not engage the responsibility of the organisers, its representatives and employees.